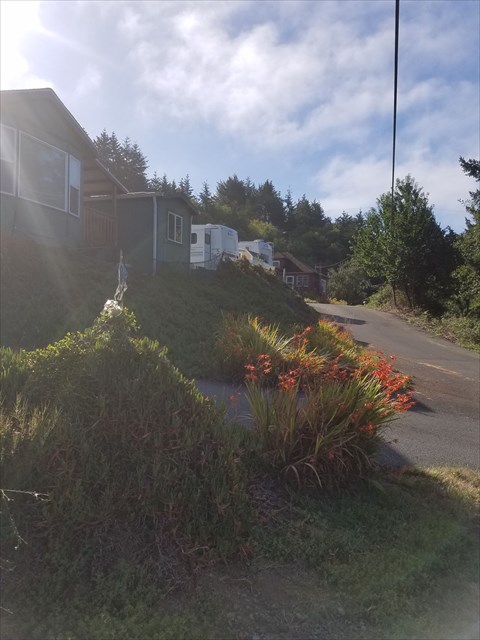 Apple Hill RV Park is the first RV park heading north and the last heading south in Oregon on Highway 101. We are a small, 55+ RV park about 3 miles south of the Port of Brookings-Harbor. Less than 5 miles north is a turnoff from Highway 101. Turn right onto the turnoff, and then go right for the Chetco River, or left for Azalea Park. We have seven park models and five RV spaces. We currently have no vacancies, but check back later! Some of our sites have ocean views. Rent is $335 per month, which includes garbage, cable, sewer, and water. Electricity is extra. Use the form on the Contact Us page or call the number above for more info!
To load a Facebook Like Box into this add-on:
Grab the URL of the Facebook Fan Page (not your personal page) you'd like to display a Like Box for. This should be the absolute URL to the fan page, such as http://www.facebook.com/zeeblio. You can find this URL by logging into Facebook, viewing the fan page that you'd like to display, and grabbing the URL from your browser's address bar. After you have this URL, click the cog and enter the URL next to "Facebook Page URL."

If you do not see your Like Photos/Icons, you may need to adjust the height of the module. This can be done through the module's options.
For more on the Facebook Like Box, please visit Facebook's developer site.